Alumni Hall Collaborative Team Rooms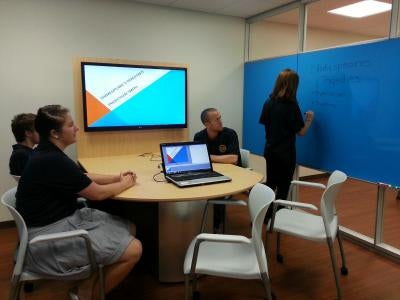 Three collaborative team rooms in our B-40 Alumni Hall Student Computing Lab enable students to display presentations on a large, centrally located monitor and work together on whiteboards that line the walls of each room. Each room has a sliding door to provide privacy for groups while maintaining a quiet working environment for individuals using computers in the lab.
Team rooms can be reserved online at pitt.libcal.com.