How to install the Pitt App Store on Android Devices
The Pitt App Store is designed to serve as your one-stop shop for University-related apps. Follow these instructions to install and access the Pitt App Store:
Android - Install the Pitt App Store
Android users may first have to change a setting to allow the installation of apps from unknown sources (see screenshot below). After you have installed the Pitt App Store, you can return to your security settings and uncheck the option to allow installation from unknown sources.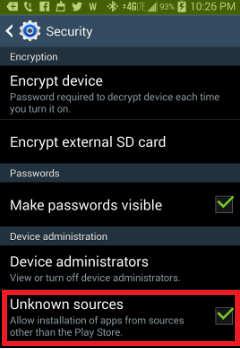 Download the app for your phone or tablet >
Web Version of the Pitt App Store
The Web version of the Pitt App Store is optimized for mobile devices and not intended for desktop or laptop computers.