My Pitt Video: Creating a Webcast URL in Advance
Generating a Webcast URL in advance is easy and only requires a few steps to complete.
Generating Link
1. Log into your My Pitt Video (Panopto) site.
2. Click the green "Create" drop-down menu and then click "Webcast".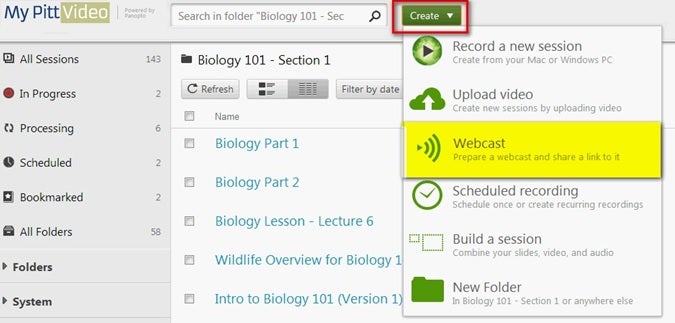 3. Choose your session name, select a folder, then click "Create."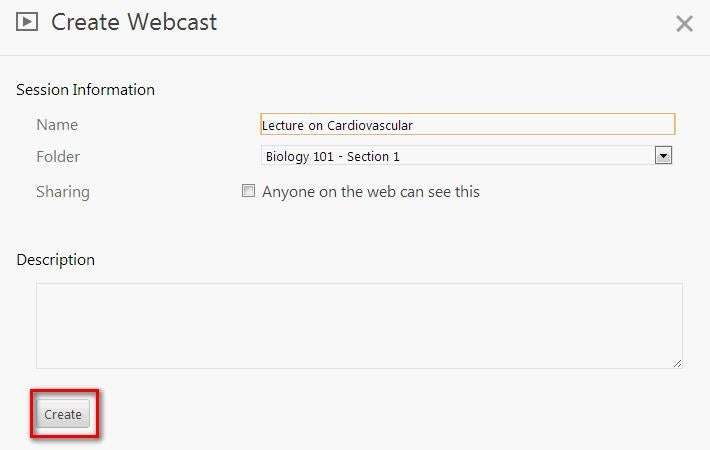 4. After you click "Create" this page will display your new session information.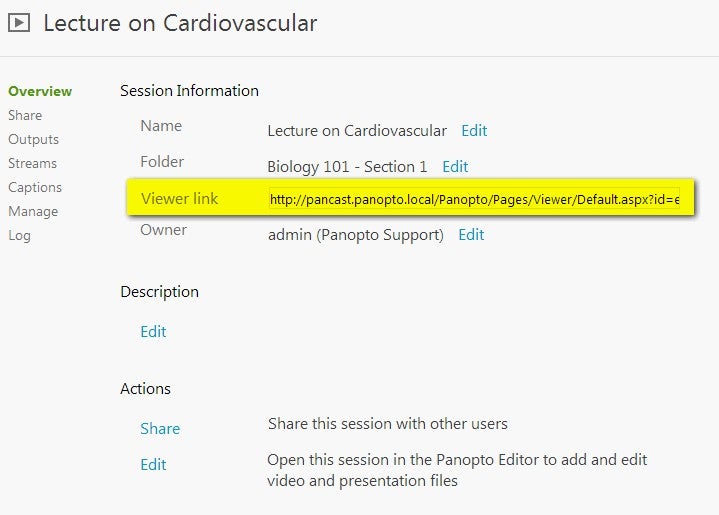 Note the "Viewer Link" area: This is the broadcast URL that you have generated in advance that you may send to potential viewers. Feel free to copy and paste this link as needed.
Please be advised that this link will not work until you have started recording to the session in the Recorder.
Recording to Session
When you are ready to record your live session open your My Pitt Video (Pantopo) Recorder and log in. Click the arrow to select the session you've setup to broadcast.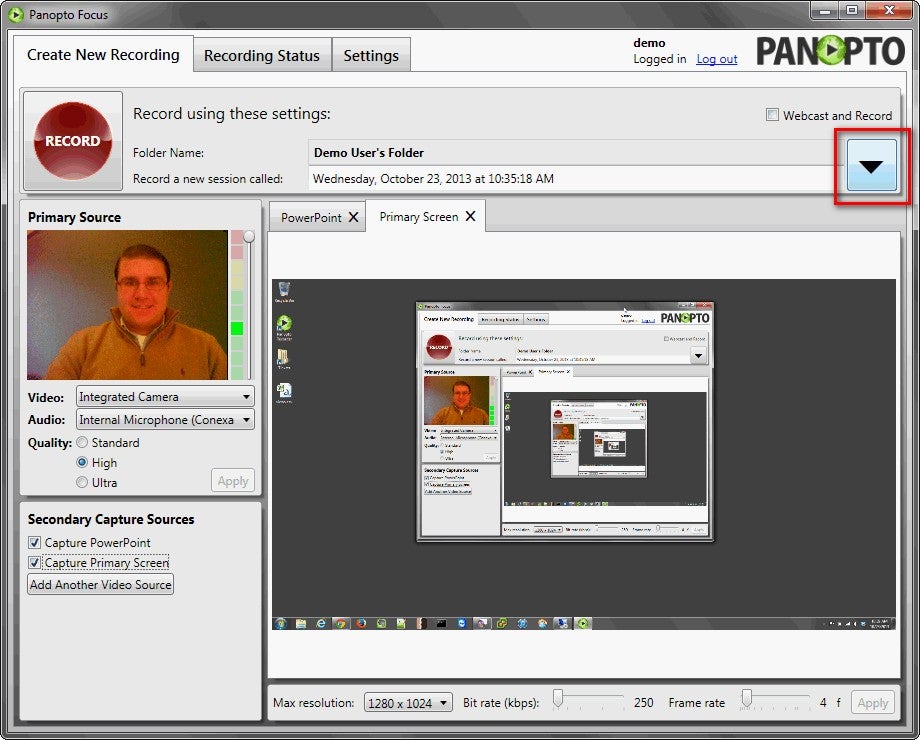 Locate your session and click "Record to this Session"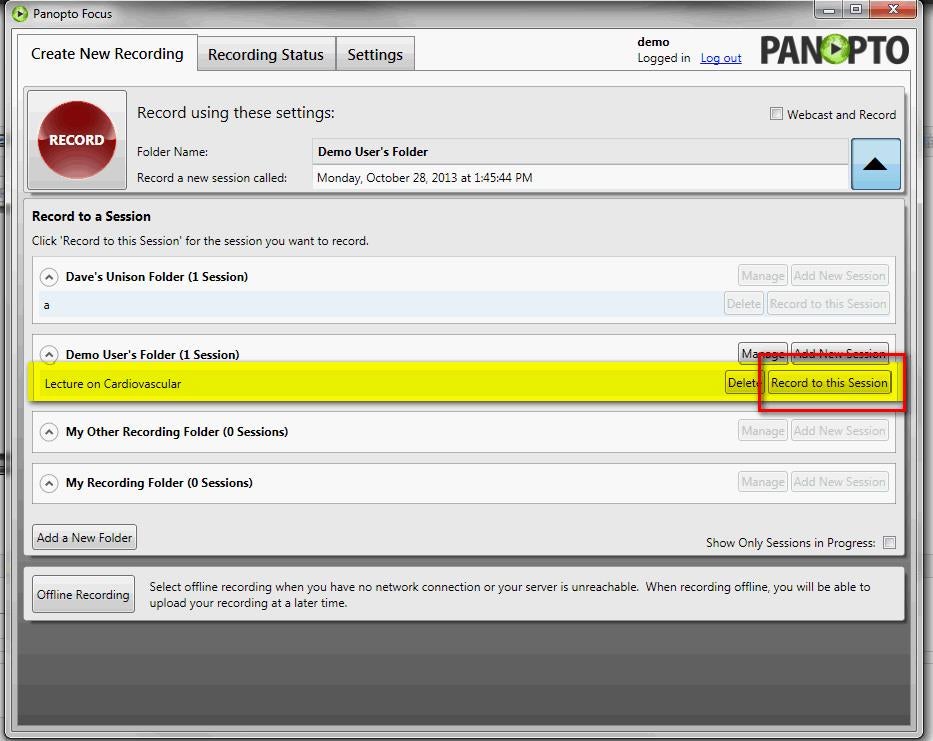 You will be brought back to the main recorder screen. Click "Record" when you are ready to Broadcast and viewers using your URL from above will be able to view your session Live.