Skype for Business: Schedule a Meeting Through My Pitt (for Students)
Most students will need to use My Pitt to schedule meetings with Skype for Business (Microsoft Lync):
1. Log in to My Pitt.
2. Click Lync for Pitt on the right-hand side of the page, then click Lync Web Scheduler.
3. If prompted, enter your University Computing Account username and password.
4. The Skype for Business Web Scheduler will display. Click Create New Meeting.
5. Complete the fields for the meeting.
Important: Make certain to set Time Zone to (UTC-05:00) Eastern Time (US & Canada)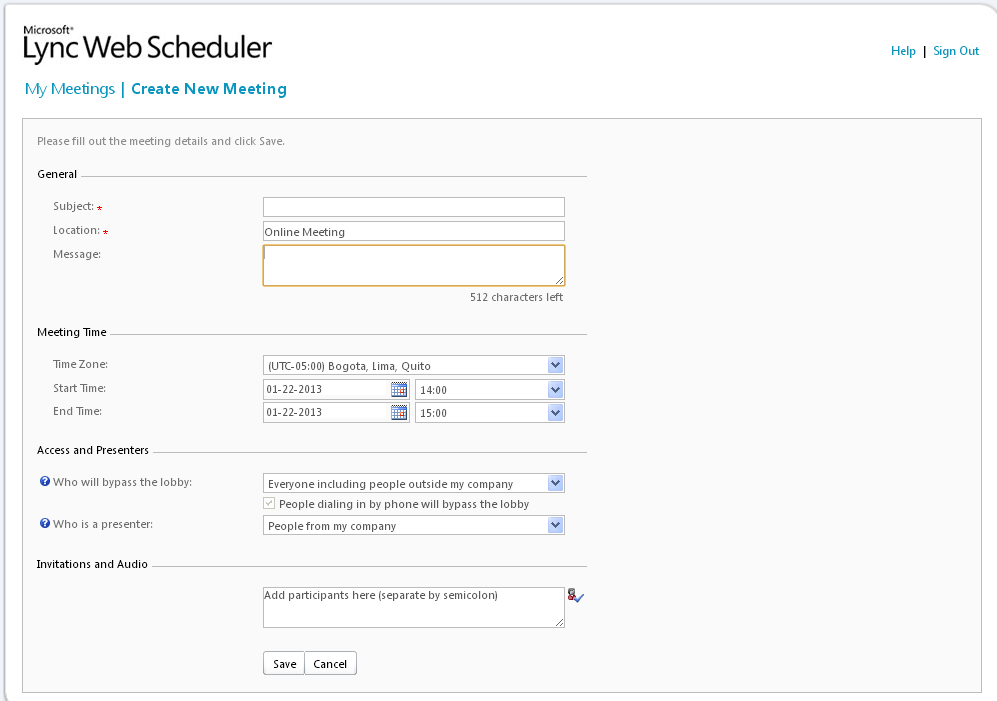 6. Click Save.
7. A confirmation message displays. It includes the link to the online meeting. Copy the Join online meeting details onto your clipboard.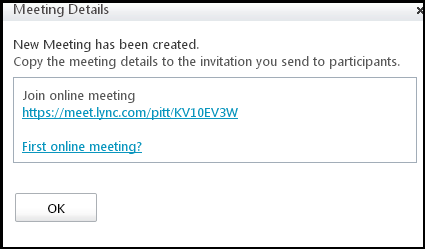 8. Click My Meetings to view the meetings you have scheduled. Here you can edit your meetings. Click Export as iCalendar to export the meeting details so that others can add the meeting to their calendars.

9. Create an email message to your participants. Paste the Join online meeting details information into the message body and attach the iCal item you exported. Click Send.
10. When it is time to join the meeting, click the meeting link.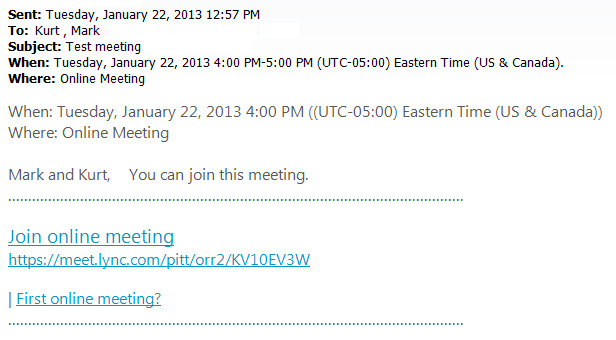 Note:
If you are a student, you have a My Pitt Email account. You can schedule online meetings through the My Pitt Email web interface. You can access the web interface by logging in to My Pitt and clicking My Pitt Email.