Training: Getting Started with Using Lynda.com Online Training
Quick Tips
You can get started by viewing the How to Use Lynda.com course that provides a quick overview with useful information that can assist with getting started in using the learning management tool for learning and teaching. In addition to: Browsing the Online Training Library, Watching the Training, Customizing the Training, Troubleshooting and Getting Help. Some key topics include:
Getting Started
Extensive Course and Video Library: The Lynda course library contains a total of over 5,700 courses 212,700 videos. You can browse the site to view all courses by skill level, subject, software company, author or sort by release date.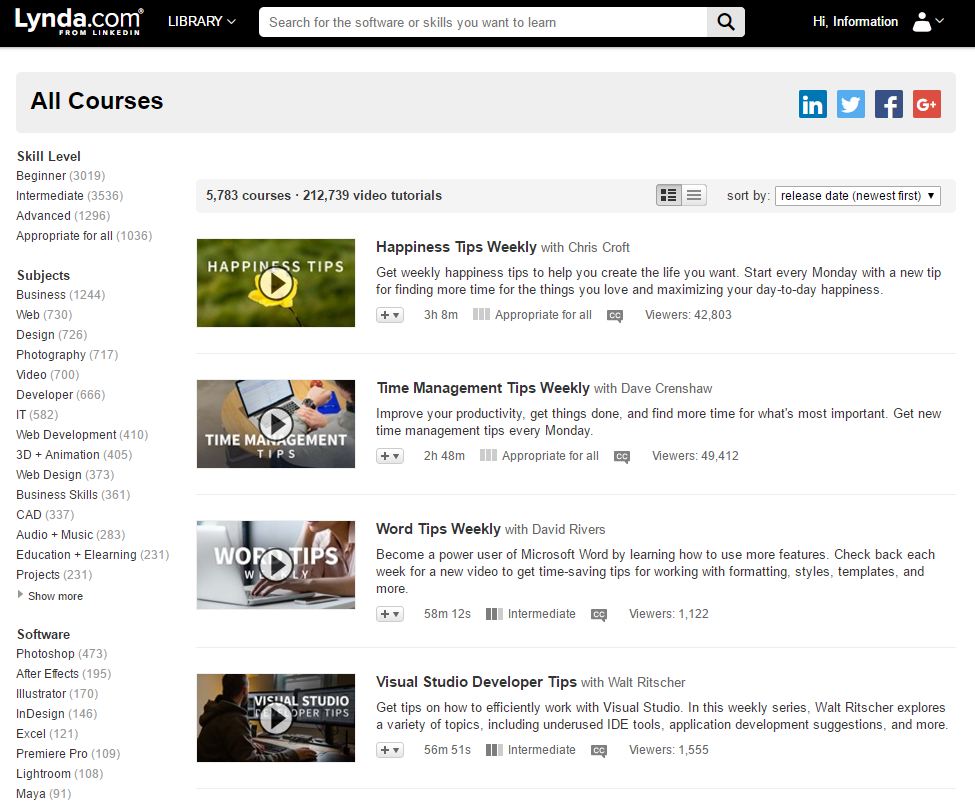 Browse Specific to Search Details: You can search for content by type, skill level, duration, subject, author, software title or company using the menus provided or use the Search bar to search the software or skills you want to learn.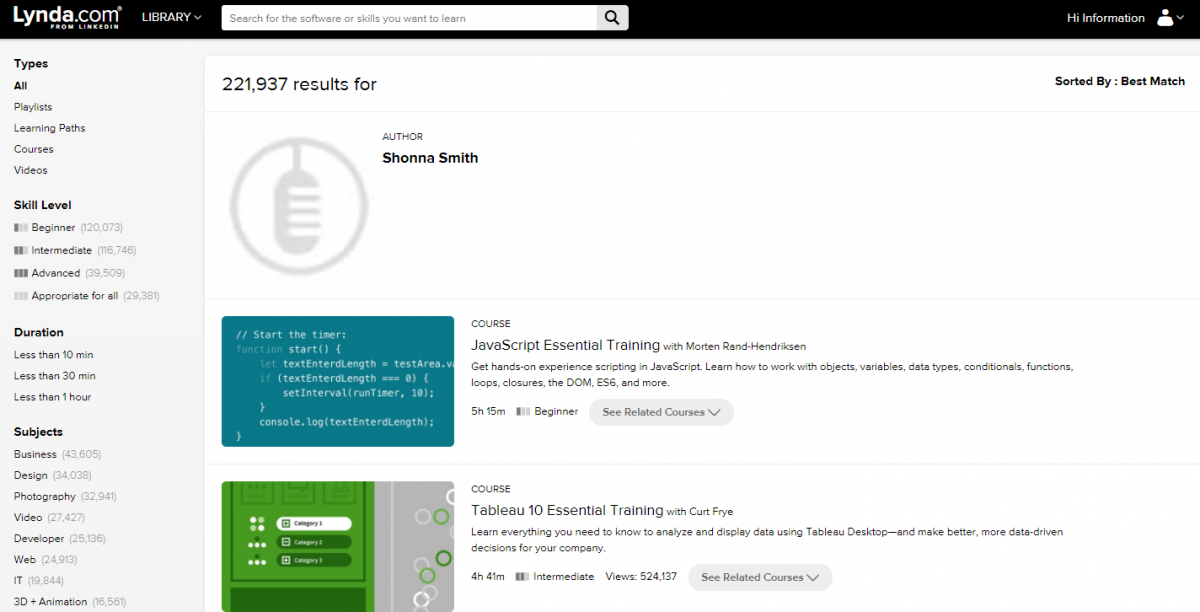 Explore the Mobile Site: You can explore the Lynda mobile site using your mobile or smartphone device.Click on the titles or use the Search bar to explore the mobile site.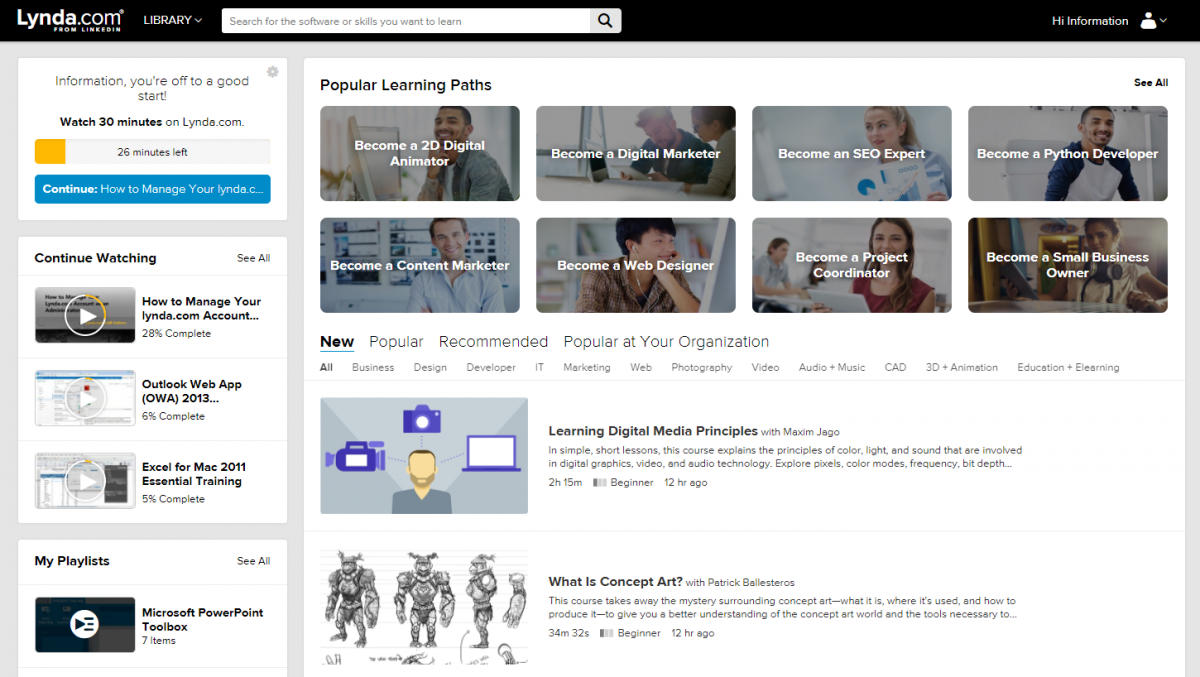 New Releases and Most Viewed Courses: You can view the newest course releases and most viewed and use the Search bar to find the newest and the most viewed courses.