Box (pitt.box.com)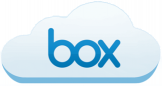 All University of Pittsburgh students, faculty, and staff have access to Box, a secure cloud storage solution that provides unlimited storage space as well as


numerous collaboration features. Users can invite others to collaborate on group projects, share files with a simple Web link, add comments alongside documents, and assign tasks with due dates - all from anywhere you have Web access. Box can be used with almost any smartphone or tablet. Box archives all the revisions made to a file and enables users to sync files to their desktop. A Pitt Box account provides unlimited online storage. It also allows you to upload much larger individual files, up to 15 GB. You can search the full text of all the files you have on Box and view previous versions of files that you have stored. You can also password-protect the links that you use to share files.Sponsored accounts do not have Box space. If you want a sponsored account to have Box space it must be purchased.
How might you use Box? Here are some ideas.
Leave your flash drive at home: Your files are stored securely in the cloud so that you can access them anywhere at any time.
Send big files fast: Have a file that's too big to email? Upload it to Box and share it with a link.
Collaborate on a project: Need to work on a group project for class? With Box, everyone can view and edit files in one location. Add comments right alongside the files. Assign tasks with due dates. Receive real-time updates when someone edits or comments on a document. View previous versions of files. Box is a more efficient way to manage group work because it puts an end to "reply all" email chains and endless file attachments.
Store it all and stay organized: You don't have to share files on Box. You can just use it as your own personal storage space. And Box makes it easy to find everything you store. Organize files into folders, just like you do on your computer. Search for specific text within your files. Tag your files with keywords so that you can quickly find what you need.
Using an FTP client with Box can be useful when you need to transfer large amounts of files, such as during server migrations. If you use a File Transport Protocol (FTP) client to send files securely to Box. **All Box FTP connections will require the use of port 990. If your FTP client connection currently uses port 21, please remember to change your setting to port 990.
Take a quick tour to see how Box works.
Note: Please remember to refer to Terms of Service. Box uses state-of-the-art technology and industry best practices for data encryption during transit to and from the Box cloud, as well as while stored within Box. However, some types of data should not be stored on Box.