Skype for Business Phones at Pitt
Overview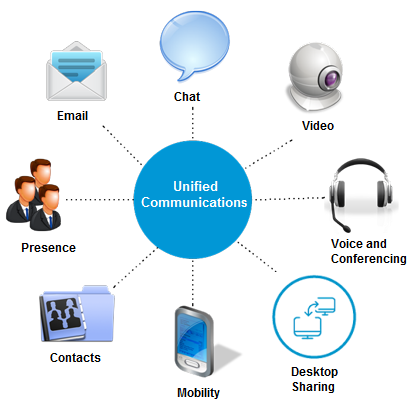 Unified Communications is bringing exciting changes to the way you communicate with coworkers at Pitt and colleagues outside the University. Unified Communications combines voice, video, Web conferencing, instant messaging (IM), desktop sharing, real-time presence, and more into one powerful communications tool. The University has adopted Skype for Business as its Unified Communications solution.
To take advantage of all the capabilities that Skype for Business provides, your current desk phone will be upgraded. Your new phone, combined with the features of Skype for Business, will provide a number of benefits. They will:
Deliver a standard set of communication and collaboration tools across the University that support the way we work today

Empower you to update your phone features at any time through convenient self-service options

Direct calls to reach you where you are, not just at your desk
If you have not used Skype for Business before, we recommend you take some time to review the Skype for Business Adoption Portal so that you can familiarize yourself with Skype before you receive your new phone.
We will be working closely with University departments to ensure a smooth transition to the new phone system. This page provides an overview of what you can expect when your department moves to the enhanced service. We will continue to update this page with additional information and help resources.
What Does Unified Communications Mean for Me?
More Information