Welcome back students! Once you're here...
✓ Get walk-in technical support and free software! Stop by the Towers Lobby, the Sutherland Hall computing lab, or the University Store on Fifth for help during Arrival Survival:
| | |
| --- | --- |
| Date | Hours |
| Mon. Aug. 19 - Thur. Aug. 22 | 8:30 a.m. - 8 p.m. |
| Fri. Aug. 23 | 9 a.m. - 6 p.m. |
| Sat. Aug. 24 | 9 a.m. - 5 p.m.  |
| Sun. Aug. 25 | Noon - 5 p.m. |
✓ Visit Software Distribution Services in 204 Bellefield Hall anytime for our full range of available software. And remember - you can also download many course software titles at no charge at My Pitt.
✓ Get connected. Connect to the high-speed, wired network in your residence hall room or use Wireless PittNet anywhere on campus (even in your room!).
✓ Collaborate on group projects and back up your important files with Box (pitt.box.com). Pitt gives you 25 GB of free cloud storage!
✓ Stop by one of our six campus computing labs to work or collaborate. You can use our computers, bring your own tablet or laptop, recharge your phone's battery, or study with classmates in the collaborative areas.
✓ If you happen to forget your password, you can reset it online.
✓ Get to know My Pitt. Log in to read your email, print your class schedule, check your grades, register for classes, pay your tuition bill, and more.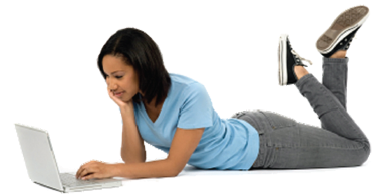 ✓ Install Microsoft Lync from My Pitt. You can use it to start a video chat with your classmates or share your screen so you can work together on a class project.
✓ Know where to go for help. Our Technology Help Desk is open 24 x 7, every day. Call 412-624-HELP [4357], submit a request or chat online with a help specialist via the links at the top of this page. You can also visit one of our new walk-in support locations at Towers Lobby or the University Store on Fifth.